About Hotel Duinzicht
Hotel Duinzicht is located on the easternmost inhabited part of the Netherlands, the Wadden Sea island of Schiermonnikoog, which is also a World Heritage site. The hotel is uniquely situated at a 2-minute walk from the village centre, 10 minutes' walk from the beach and opposite the hotel are the dunes and woods.
Hotel Duinzicht is managed by Ina & Gilles Harthoorn, who, together with the rest of the team, are at your service. Hotel Duinzicht is characterised by its friendly service and personal approach. Do you have a question or a problem during your visit at Hotel Duinzicht? Feel free to ask and we will look for a solution.
1913-present. Hospitable for over 100 years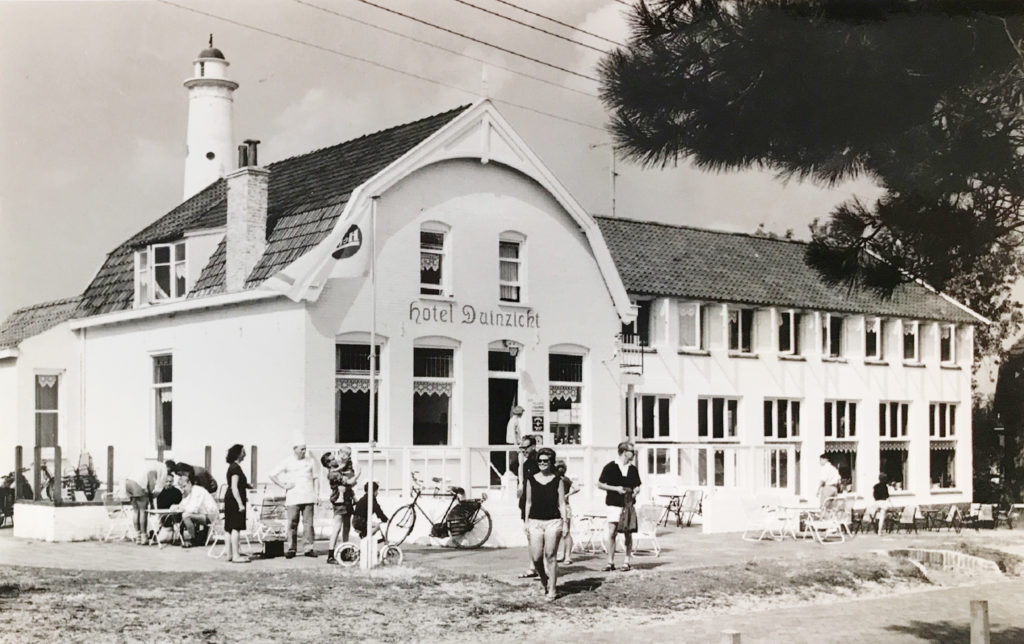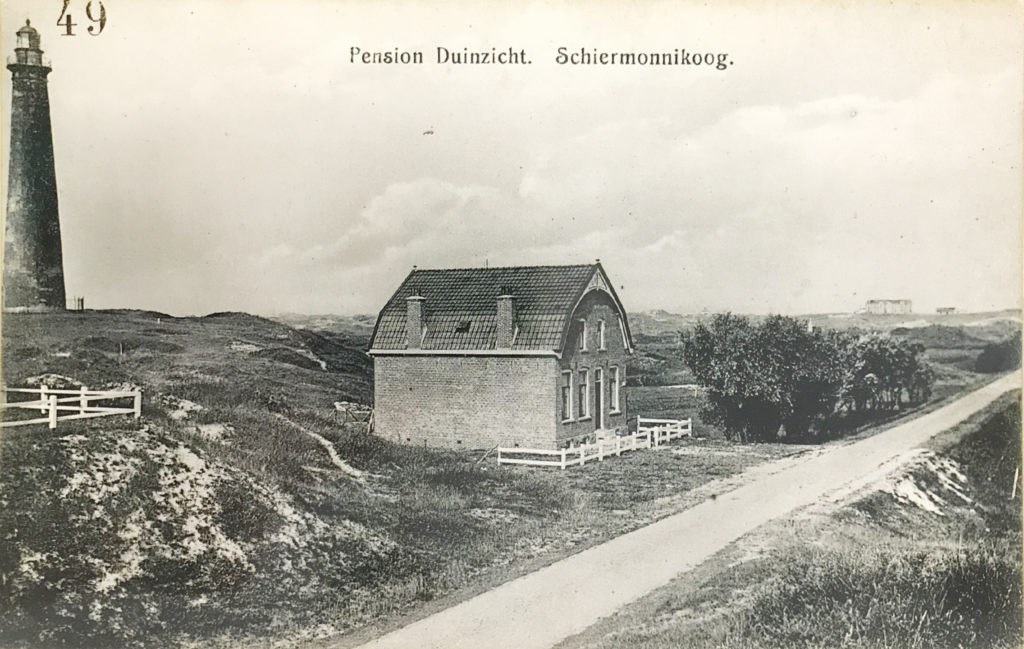 History of Hotel Duinzicht
On 7 June of the year 1913, Mr. van der Ben opened the doors of Pension Duinzigt on Badweg on Schiermonnikoog for the first time. Mr. van der Ben's new guesthouse had simple rooms. Badweg was virtually undeveloped at the time and there was hardly any tourism here in those years. In the course of the years tourism on Schiermonnikoog increased and with the arrival of more guests a lot changed on 't aailand, as the Groningers invariably say. To keep up with the times, the guesthouse was constantly adapted and expanded over the years. After a number of expansions, the name changed from Pension Duinzigt to Hotel Pension Duinzicht and later to its current name: Hotel Duinzicht.
Throughout its history, the hotel has been run by various families. It started with the founders, the van der Ben family, and after that the management was in the hands of the Reinhart, Schuurman, Soepboer, Talsma sr., Speelman and Talsma jr. families respectively.
Since April 1999, the hotel on Badweg, the street that runs through the village to the beach, has been run by the Harthoorn family. Gilles Harthoorn had been working at the hotel for a number of years, and when the opportunity arose to continue the business independently, Gilles and his wife Ina decided to take over the running of the hotel.
Today, the three-star hotel offers, among other things, 40 rooms, including a number of separate garden rooms, a cosy café-restaurant, sauna facilities, conference facilities and beautiful sun terraces.